Romance comes in many styles
If there's one thing we've learned from the "50 Shades of Grey" phenomenon, romance means something different to everyone. We've found 5 bedroom design styles to fit a variety of tastes for those of you who want to make Valentine's last throughout the year.
Dramatic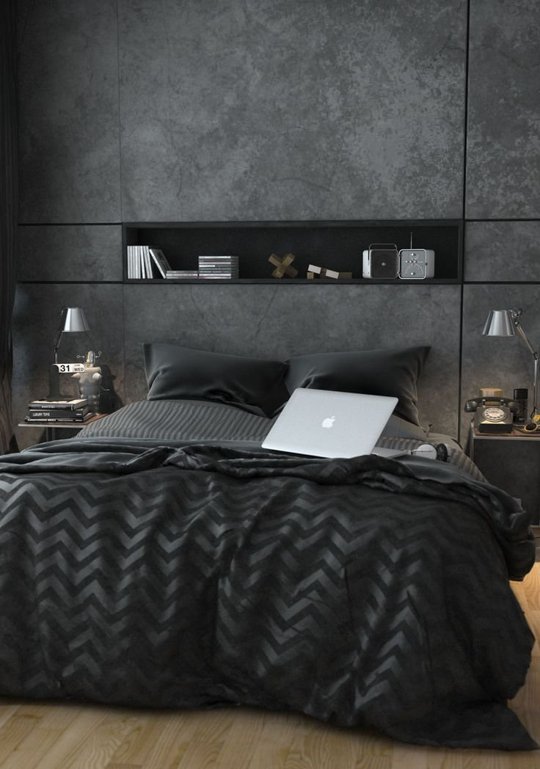 There are some really beautiful gray bedroom ideas in this Apartment Therapy post. Our fave is the dramatic dark bedroom. We imagine a titan of industry like Christian Grey cuddled up in this bed (Does Christian Grey cuddle? We haven't seen the movie yet, so don't ruin the surprise!).
Floral
This is one way to bring a love of the outdoors inside the bedroom. We like how it manages to be romantic, playful and soft (I'm looking at you, feather floor covering!) without channeling Laura Ashley's evil twin.
Contemporary
The design is sleek and modern, but a combination of the lighting and the family photo as focal point really brings an intimacy to the room that we think is, yes, quite romantic, sophisticated and chic.
Beach-Inspired
After a day at your private beach on your private island, you retire for yet more privacy to this beautiful, airy bedroom. We love the view — and we would't want to share it either. So thanks for letting us stop by!
Vintage
British starlet Diana Dors was very proud of her "Pinup Palace". Might not be everyone's cup of tea, but you have to agree it is at least visually stimulating!
Photo credits: Tikkat, Decoist,  Island Hideaways, The Apron Revolution, VrayWorld