One of England's top soccer clubs is incorporating sleep science in their new $300 million training facility.
In an article published this past week by United Kingdom-based newspaper The Daily Mail, Manchester-based club Manchester City took a reporter for a tour of the facilities, which included a visit to the club's high-tech sleeping quarters.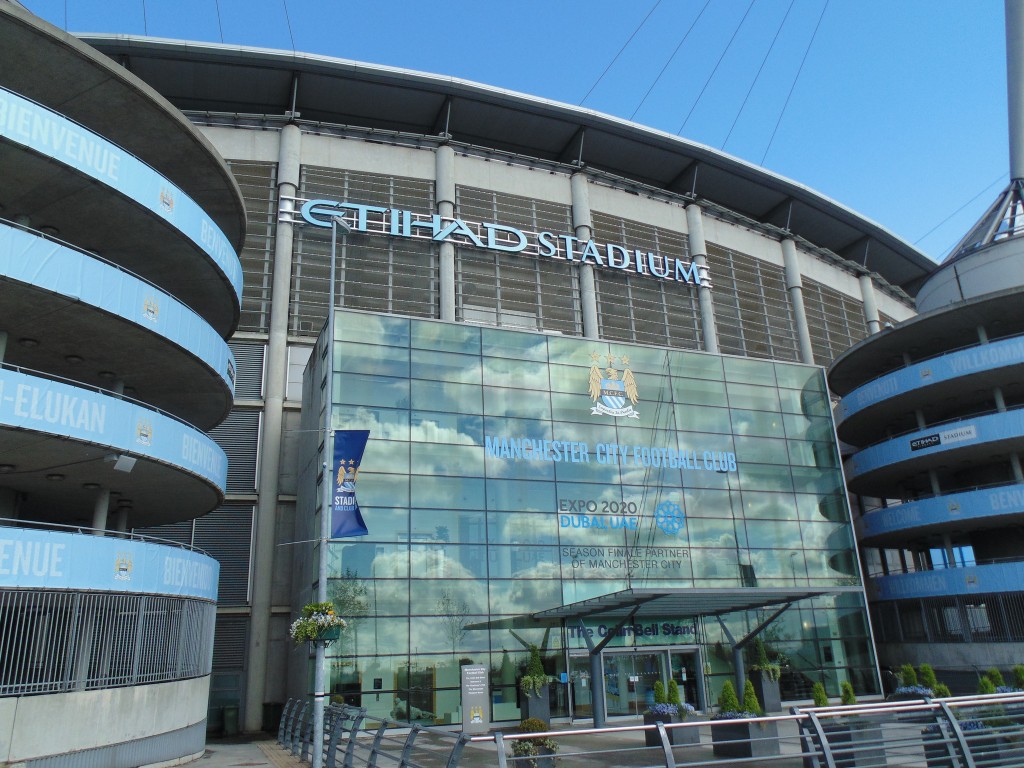 "I think this is one of the best, if not the best, facility in the world," said Patrick Viera, a former Premier League star who now runs his former employer's elite development program.
Design aficionados, soccer fans and sleep-deprived athletes take note: The first secret to sweet, restorative and game-winning dreams is apparently in the wallpaper in the club's new sleeping quarters. Its peculiar design – a white background with vertical columns of green circles decreasing in size from bottom to top – is not just a style statement; instead, it is supposed to help players sleep more soundly.
A 2013 study by the Edinburgh Sleep Centre evidently showed the colors blue, yellow and green helped subjects sleep longer, extending their nightly rest to an average of about seven hours and 40 minutes. In a 2013 article, also by The Daily Mail, the Centre's Chris Idzikowski explained the link between sleep and colors is based on ganglion cells, a group of receptors in the eye. "These receptors feed information into an area deep in our brain that controls 24-hour rhythms and affects how we perform and feel during the day," Idzikowski said. "That interaction between light, sleep and wakefulness is supremely important."
But the greenish wallpaper isn't the only sleep-related perk they've included in their team dormitories. The team also spent about $225,000 on "special mattresses and luxurious pillows," The Daily Mail reports.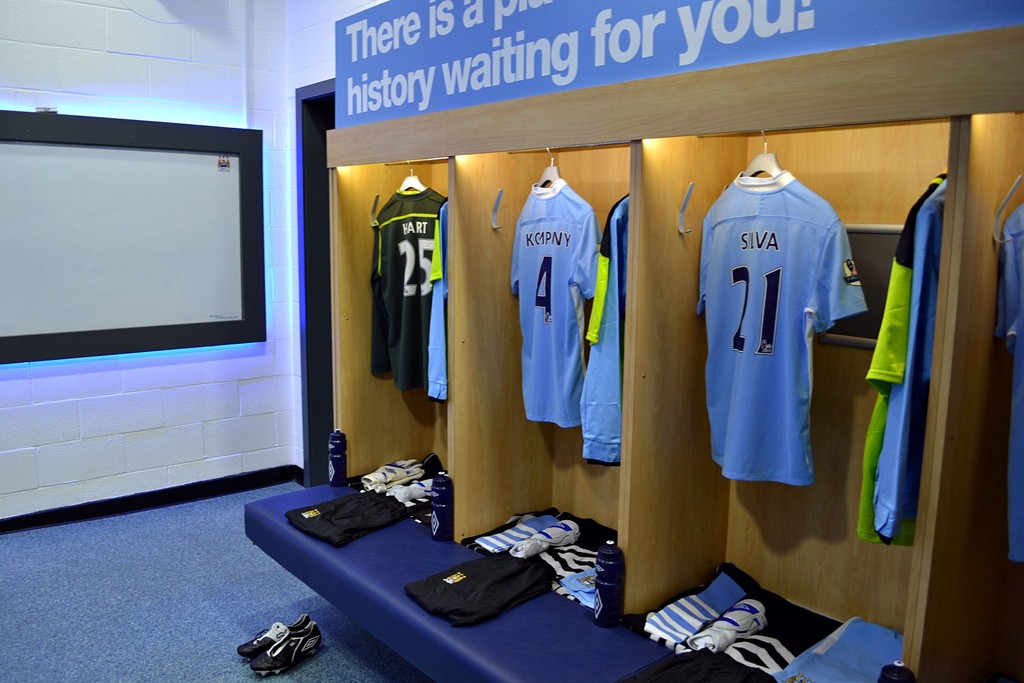 Players will be required to sleep at the complex the night before home games, the story said, but that apparently isn't a hard sell. Pablo Zabaleta, a defender for the team, lauded the new facilities: "It's better than being in a hotel," he said. "As a player you come here each day thinking: 'I'd rather be here than my house!'"
The new training complex will also be home to the club's youth development program, and the new training complex – wallpaper, mattresses and pillows included – is an important part of the club's push to excellence: "When you are a young talented player," Viera told The Daily Mail, "you want facilities to challenge and improve yourself."
And of course ones which give you some winning zzzzzs before game day.
Stadium photo credit: Mikey, Flickr Creative Commons
Locker room photo credit: Jonathan, Flickr Creative Commons