We know you care. As do we. That's why we have put together a little care package of tips to ensure your Somnium mattress always delivers a peak performance.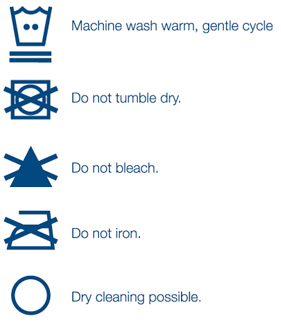 • Allow your body to adjust. Whether you transition from a softer or firmer bed, it takes 7-14 days for your body to fully appreciate the effects of any new mattress.


• Put the mattress in its (proper) place. Our beds already contain all necessary support technology -- all you need to provide is a flat, even surface for it to rest on. Suitable choices are our box or slats; any platform; a level, slatted frame (max 2" gaps); or – in a pinch - even your bedroom floor. Uneven surfaces, metal box springs, soft slats or adjustable beds are unsuitable since the mattress will over time contour to their uneven shape.


• Keep track of time – and turn your mattress every eight to ten weeks for most even wear. Due to Somnium's symmetrical design, we recommend alternating between head-to-toe and side-to-side rotations.


• Practice clean sleep! To keep your new bed pristine, you can machine wash the cover every three months in warm water on the gentle cycle (hot water might be needed for allergy sufferers). Line drying is ideal.


• Zipping the cover into two pieces and sleeping on one half while the other is being washed, makes the cleaning job a breeze. If completely removed, zip the two halves partially back together before slipping the cover back on. It makes the job much easier.


• When moving the mattress, please make sure not to bend it; when storing it, please store it horizontally.
If you have any other questions, please feel free to ask us any time. We are always happy to help!