Good sleep is dear to all of us: 27 percent of Americans are willing to give up chocolate for a solid eight hours every night, 22 percent would ditch their cell phone, and 2 percent even their spouse.
Luckily you don't have to make any of these sacrifices. You have Somnium.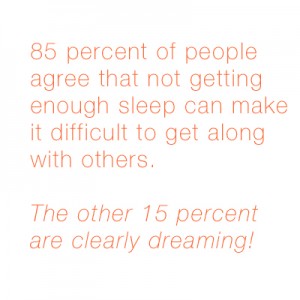 And as much as our performance mattresses help you get the most out of your sleep every night, this blog will bring interesting, fun, engaging, entertaining, educational and amusing sleep info to your waking hours.
Since sleep is incredibly important to almost every aspect of our lives, we believe in daily doses of sleep info that remind us to pay attention to our personal sleep needs.
And rather than talking about the boring and stodgy mattress world of yore, we will show you how modern sleep technology and stylish design can turn your bed into a performance product and contemporary lifestyle item – much in the same vein as Dyson and Apple have given new meaning to vacuums and cell phones.
Sweet dreams!
Your Somnium team