When one of our mattresses sold to a client in Marfa, Texas, we had to look it up on a map.  After talking to the customer and investigating the town further, we think we might have found our spiritual homeland.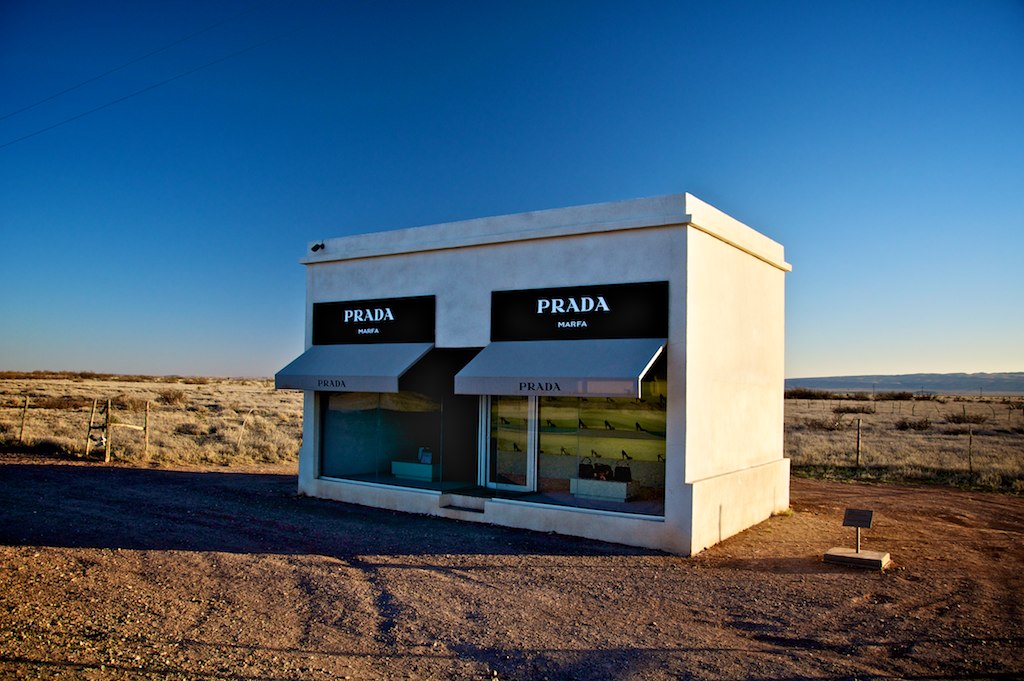 Marfa: Art & Design Mecca
If you are a fan of art and design you might have already heard of Marfa.  It is a town that appears to be just one big art installation.  Bolstered by minimalist artist Donald Judd who moved there in the 80's, the town has become a destination for art lovers.  There is no gallery district, just art that is installed amid the spectacular Texas high desert, or smaller galleries that ask you to call them first so someone can let you in to have a look around.  And then there's the weird Prada store in the middle of nowhere.  Actually, it's not a real store, just an installation by artists Michael Elmgreen and Ingar Dragset intended as a critique of the luxury goods market. Note to future prospective vandals: The shoes aren't pairs and the purses have no bottoms.
Marfa in Movies
Or maybe you would recognize Marfa from the movies: "Giant", "No Country for Old Men", and "There Will Be Blood" were all filmed there.  As a local told NPR: "The artists will tell you that Marfa has great light.  I don't know how to quantify the light other than I know we have some beautiful sunsets.  There are still plenty of places you can get and not see anything man-made.  Maybe the camera likes that."
A reason to go
Any self-respecting Cool Destination these days also has a film or music festival.  Marfa has plenty to choose from.  There's music label Mexican Summer's "New Myths" music festival in the spring, and the Trans-Pecos Festival of Music+Love in the fall. The Marfa Film Festival in October screens features and experimental shorts during the day, and then watch classic films like "Paris, Texas" and "Wild at Heart" outdoors in the desert.
They even sleep cool here!
But we are into sleep, so we are most intrigued by El Cosmico.  They describe themselves as a "nomadic hotel and campground".  You can stay in a yurt, a teepee, a vintage trailer, or a safari tent.  I wonder if they feature Somnium mattresses to sleep on, because it sounds to us like the kind of place that should.  Hmmm.  We better go visit and find out.