ASID-designer Rebecca Ward is our featured Design Voice this week on Pillow Talk. She's a Sacramento-based designer who joins us today to answer the question "Why let your designer choose your mattress?"
Counting Black Sheep
The bedroom — a place to relax, regroup, rest, love, and laugh. From a lovers' retreat to family time of kids jumping in to their parent's bed on Saturday morning, the bedroom needs to be designed with skill.
You might not realize how important your bed is in your daily routine. This is where each day begins. A good night's sleep will make all the difference in the world for tackling the day ahead.
While the bedroom is typically not the first room a designer will touch in the house, it may be the most important.
Your living spaces are obviously important for your guests' first impressions and for the amount of time you spend in them, but without a great start to the day you'll enjoy those other rooms far less.
To create sweet dreams, your designer will consider:
Scale (bed and furnishing size)
Organization (plenty of storage)
Colors
Comfort
Textures
With all these considered, perhaps your most valuable purchase for the bedroom will be your mattress.
The mattress, considered the black sheep of bedroom design and often overlooked by homeowners and designers alike, is the key to a successfully designed bedroom.
The designer's ultimate goal is for maximum enjoyment of the space, so wouldn't that include preventing the client from waking up in a lovely room with a sore back?
It's recommended mattresses be replaced every 10 years. Not only will this help maintain better sleep by having a mattress that is performing properly, but it will also help keep the room and air cleaner by eliminating dust and allergens that can collect there.
I recommend using a high-quality mattress brand like Somnium, which has the added advantage of a washable cover and proper ventilation.
So, are you counting black sheep to try to get to sleep? Maybe it's time for a mattress change!
About Rebecca Ward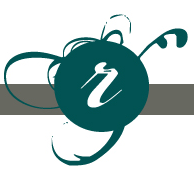 Rebecca has been designing in the Sacramento area for more than 10 years. She earned her BA in Interior Design from CSU Sacramento.  She gained experience working under several successful designers and architects before founding her own company, Rebecca Ward Design, in 2007. Visit her website at www.rwarddesign.com